Design Released For Parkdale Market Lofts Condos
People have been waiting patiently for months now to get a glimpse of the design of our newest condo project the Parkdale Market Lofts. We've been fielding daily phones calls from people looking for more information on this exciting new project located in Ottawa's uber trendy Hintonburg and I couldn't be more proud to officially release the new design today.
Published by Surface on December 1, 2016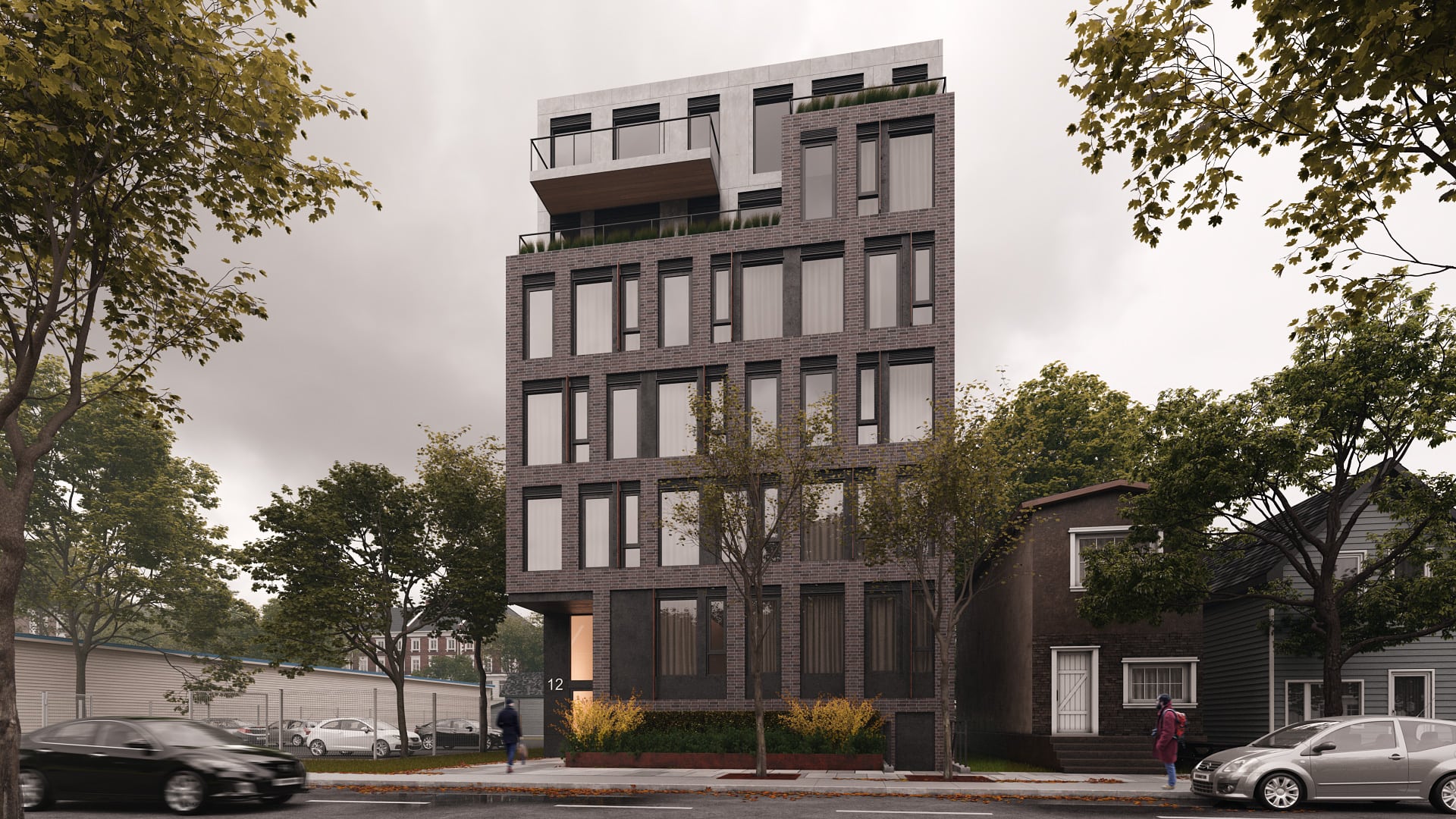 The building's architecture reflects the surrounding neighbourhood's industrial heritage which is so unique to Ottawa. The condo's unique form speaks to the area's industrial buildings and warehouses and makes ample use of brick and cor-ten steel. The 4-storey building is a boutique 25 unit structure topped with an incredible roof top terrace that looks out over the park. Units will range from 500sf 1 bedrooms to 2 bedroom, 2-storey penthouse lofts with private roof top terraces.
We're also sticking with the same recipe that has made our past projects like EDGE LeBreton Flats and Canal Lofts so incredibly successful with near instant sell-outs. People can't get enough of the incredible value that we offer and they're going to get even more of it here. Prices will be guaranteed to be the lowest and quality the highest. All units will come fully pre-upgraded with luxe finishes and tons of design options. The opportunity to have your unit fully custom designed for you, which has made our projects so famous, will again be on offer. All of this will be coupled with Ottawa's lowest condo fees, tons of free upgrades and Ottawa's hottest location to make this by far the best deal in town. Units will be available for sale in the early spring of 2017.
Because of our previous sales history, units will be difficult to acquire so it is recommended that you register as soon as possible. Our projects consistently sell out within days of launch. Don't miss out and Register now. You'll be the first to receive insider project info as well as floor plans and pricing when they become available. For a sneak peek at the project call 613-233-4210 to set up an appointment to come visit our spectacular new sales centre. Otherwise check out more Ottawa condos here.