5 ways to bring the outdoors indoors
Winter is in full swing and most of us are desperately thinking back to those warmer, sunnier days outside. We dream of taking a stroll in the park but instead retreat to the warmth of our favourite blanket and a warm beverage. There could be no better time of year to bring the outdoors in.
Published by Surface on January 4, 2019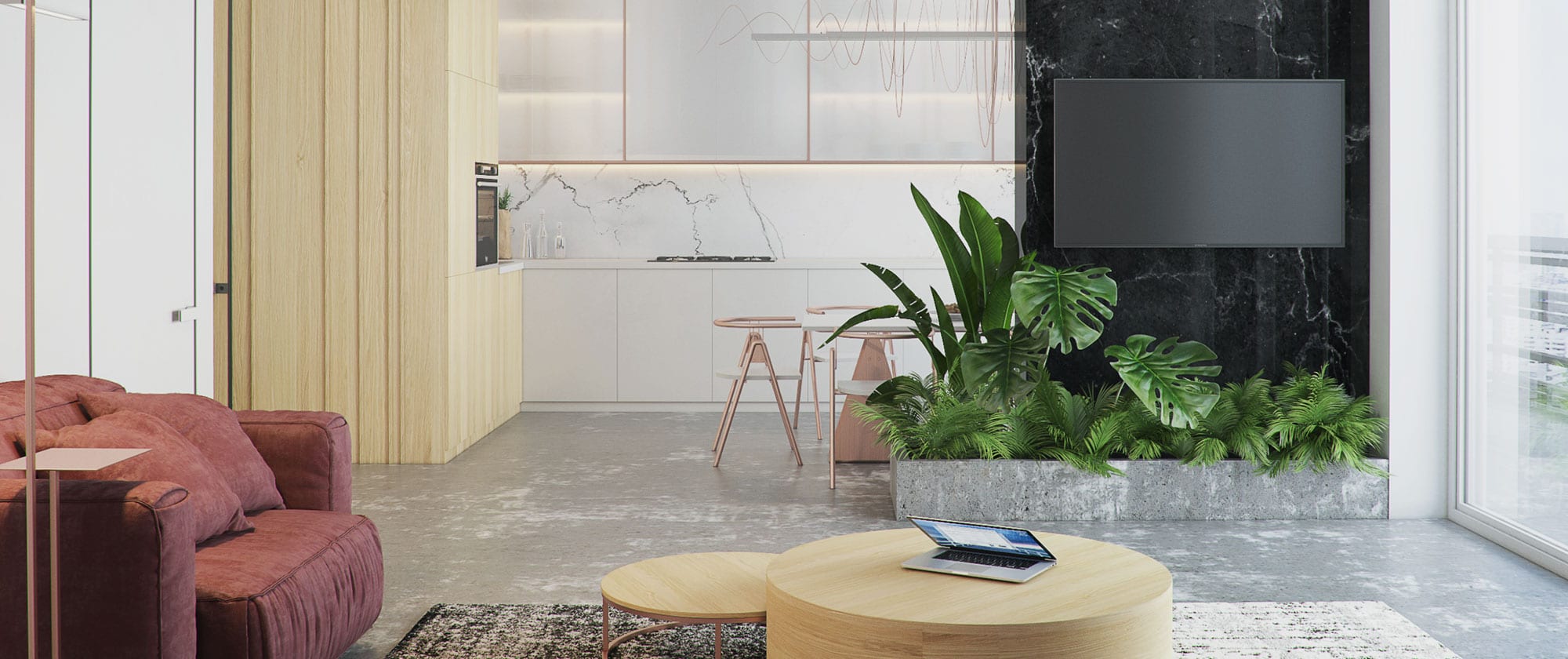 Biophilia is the philosophy that humans possess an innate tendency to seek connections with nature. It literally means "love of life or living systems". Here are a few ideas of how to embrace biophilic design and bring the outdoors in this season.
Think houseplants… but better
We'll start with the obvious choice but take it a step further. Of course, this is probably everyone's first thought and having some (or many) houseplants throughout various rooms of your home helps to add a natural element to your home interior. But what if you took it a step further and added an indoor garden. Albeit, not everyone has the space, equipment, or desire to take on a full-blown indoor garden but you can start small and work your way up over time. For the best and quickest results speak with someone at your local plant store who has knowledge of the types of plants that thrive best in your environment and what level of maintenance is required.
A couple of our favourite, neighbourhood plant stores…
blumenstudio in Hintonburg
Bloomfields in Westboro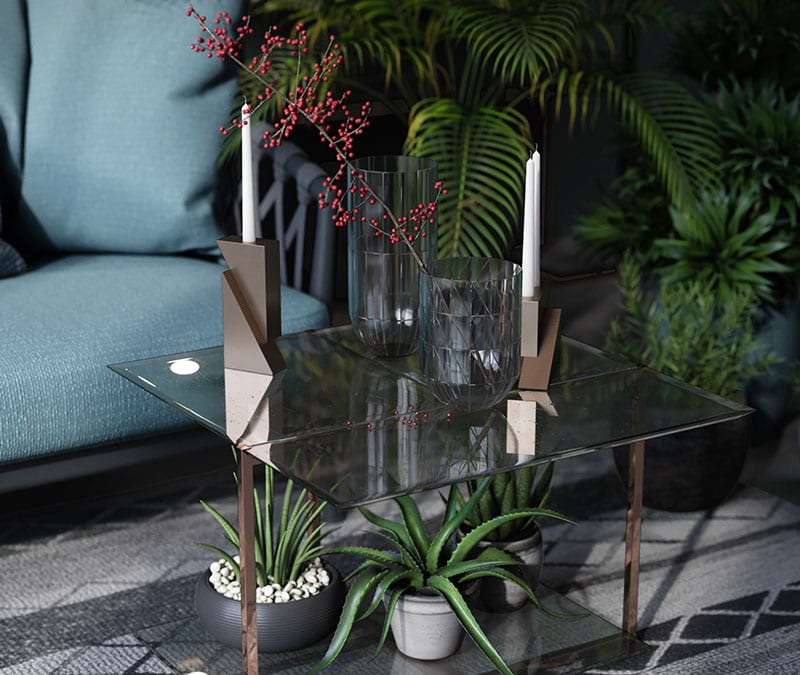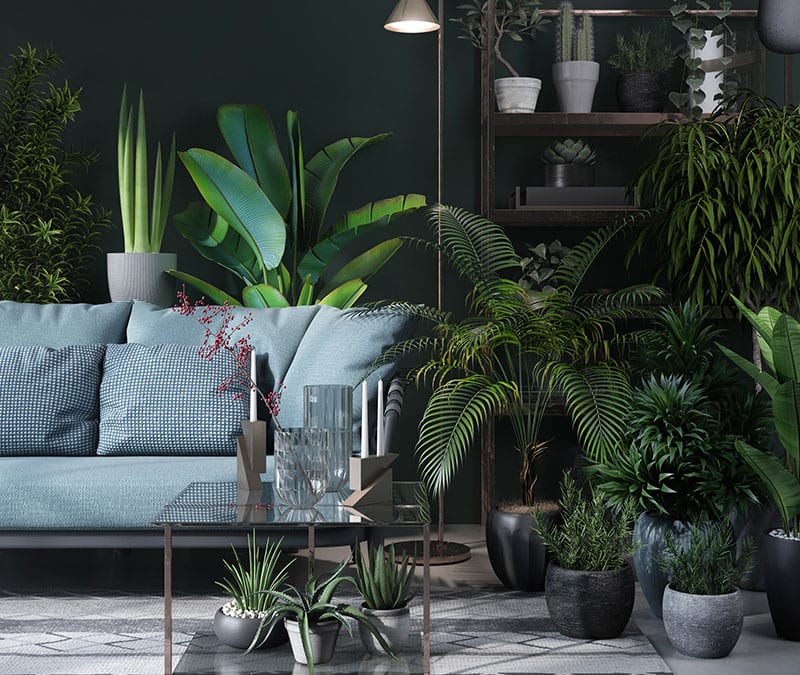 The walls are alive
Living walls have been around for a while in retail and commercial design ( we have a couple of our own) but are slowly starting to gain popularity in residential design. Living walls are not for the faint of heart but when done right they look absolutely stunning! They not only bring in an aesthetic benefit but an environmental one too as they naturally purify the air and can help to reduce heating and cooling costs thanks to the added layer of insulation.
The cost to install a living wall typically ranges from $200 – $300 per square foot depending on the size, quantity and variety of plants. Look at these stunning results if you need some inspiration to help you take that next step in creating your own home, living wall.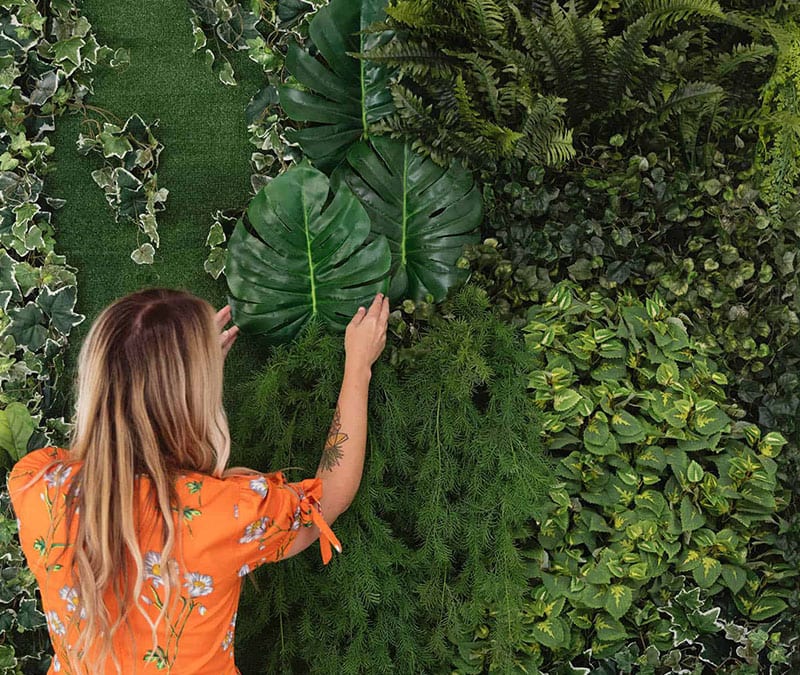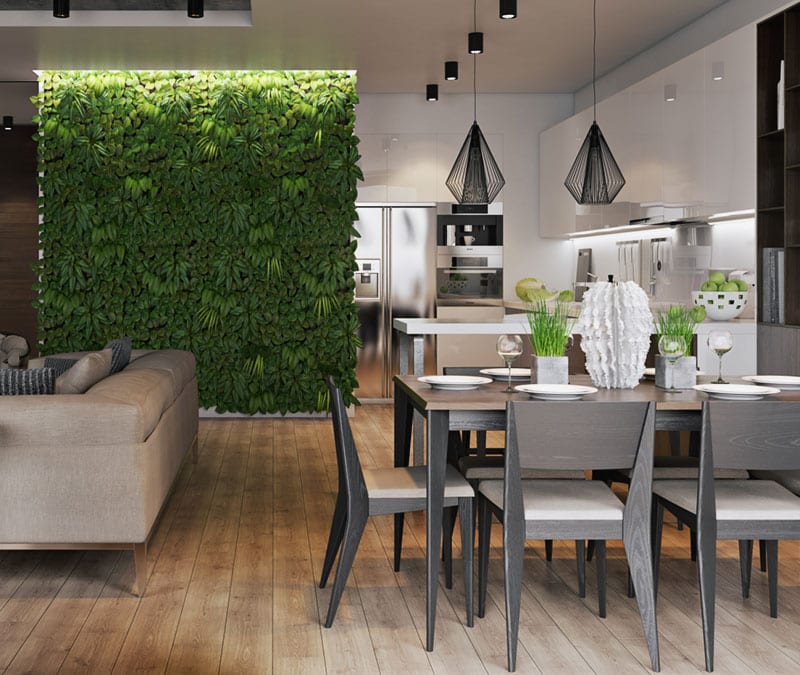 Go big or go home!
If you really want to bring the outdoors in but don't feel like you have the time, skill or desire to bring the previous suggestions to life, consider trying something a little bit easier. For something a little less permanent, consider using removable wall decals or wallpaper. This is a great option if you're a currently renting and don't have the option to permanently fix anything to the walls or you're not quite ready to make a big commitment.
For those willing to make a more permanent decision, consider doing a wall tile installation, commissioning a local artist to paint a custom wall mural or test your own artistic abilities to achieve the exact look you're going for. No matter what your aesthetic preferences are, there's almost guaranteed to be a product or material available out there to suit your taste. Take a look at these statement walls to get inspired!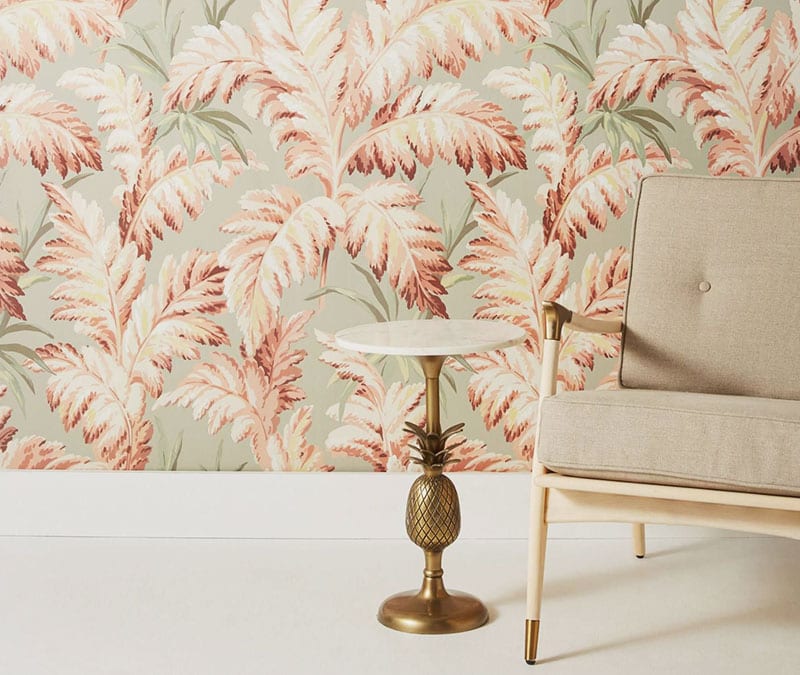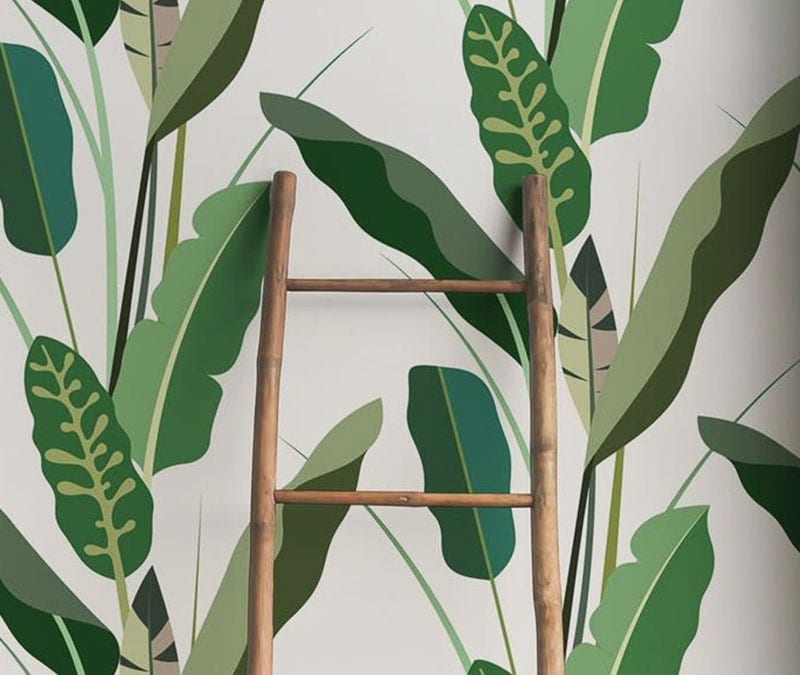 Let there be light!
Last but not least, nothing compares to the real thing, so if you are fortunate enough to have a great view of the outdoors from the comfort of your home (shameless Wellington West Lofts plug), make the most of it and emphasize those views! Floor to ceiling windows that offer unobstructed views of the natural environment will truly immerse you in your surroundings. An added bonus is that natural light creates the illusion of a larger space and can also help reduce stress. Seasonal Affective Disorder is a real thing and it affects people the most when access to natural daylight is limited.
I hope you found some inspiration form the article. If you have any questions about the article, our company or one of our developments, please get in touch.