Why people choose Surface
Have you ever had a dream home custom designed for you?
We're the only condo developer in Ottawa to offer this kind of unparalleled flexibility to ensure you get exactly what you want in your new condo. It's also completely free.
What is custom design?
Custom design, at Surface, means that you will have the opportunity to work with an interior designer to completely modify the layout and configuration of your condo to turn your Pinterest board into reality. You'll have a chance to customize the architectural plan and even the lighting and electrical layouts.
What are examples of custom design?
Some individuals choose to remove a wall, to open up more space for entertaining their friends and family. Others instead, want to add a wall to create a quiet, at-home office or study. Often times it's the smallest things that can make the world of a difference to a client like moving a door over by a few inches to make room for their favourite piece of furniture. Big or small we're committed to ensuring that your new condo feels like home to moment you walk in.
Moving walls, adding lights or extra outlets, incorporating a walk-in closet  or extra powder room, including in-suite storage, or completely reconfiguring a bathroom or kitchen are all popular customizations that our customers take advantage of with every one of our condo projects. But it doesn't stop there. The possibilities are almost limitless. Barn doors, exposed brick, glass walls and even fireplaces, believe it or not, are all possible. Over the years our customers have created some extraordinary homes. We're here to help and provide professional guidance but your needs, wants and dreams are ultimately what help bring the final results to life.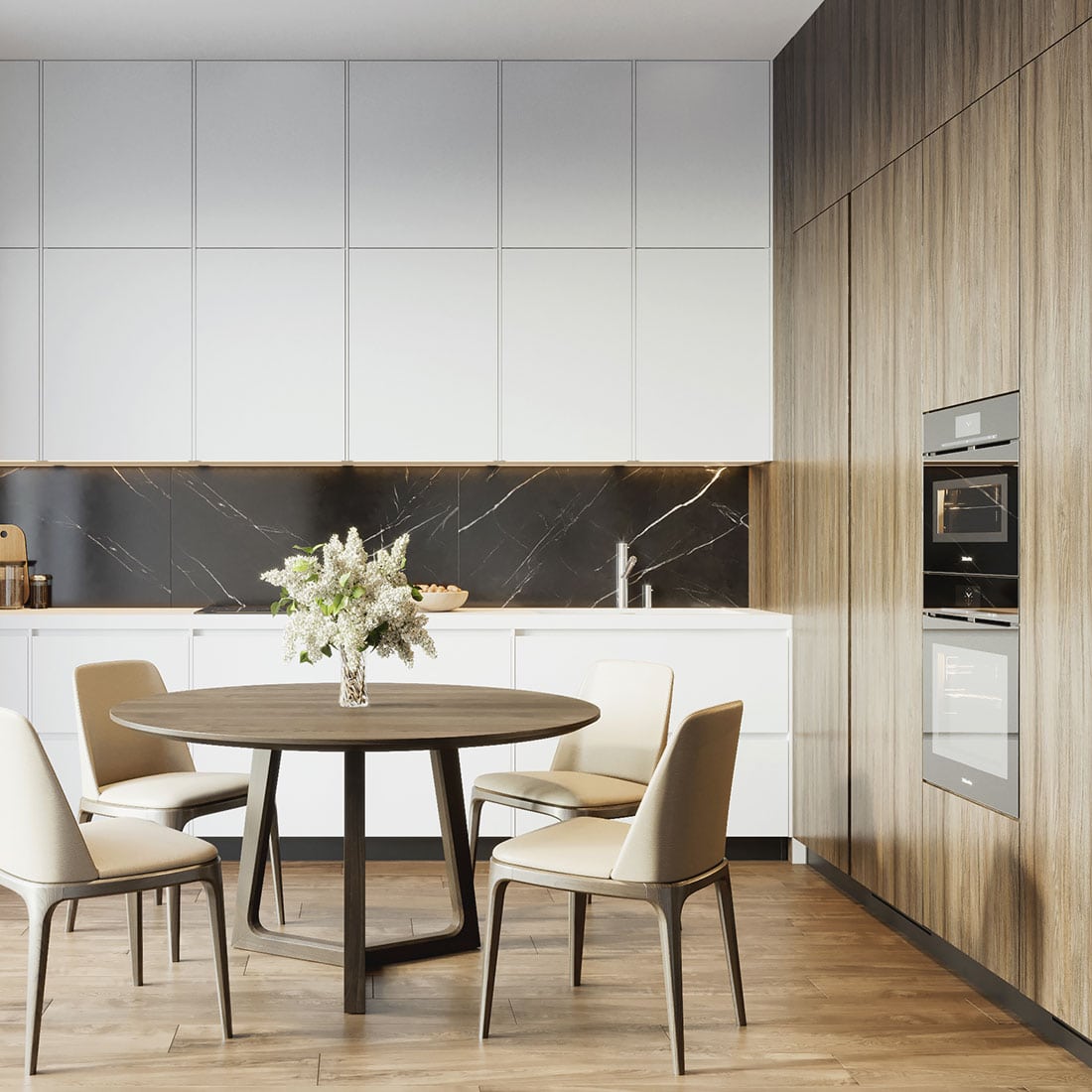 Moving walls, adding a closet, completely reconfiguring a kitchen are all popular customizations that our customers take advantage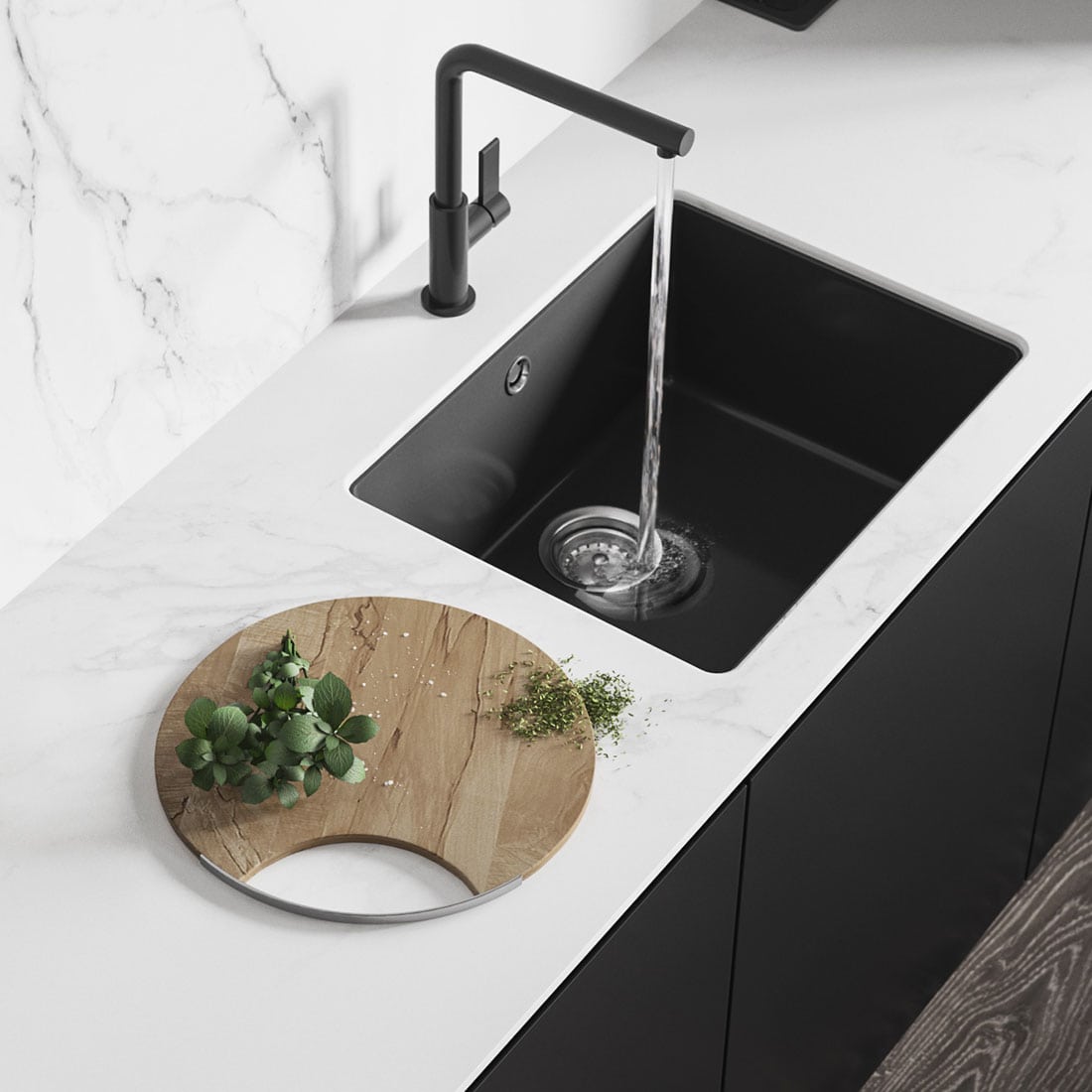 We're here to help and provide professional guidance but your needs, wants and dreams are ultimately what imagines the final result
Who uses our custom design services?
The short answer is everyone. Whether you consider yourself a fashionista that wants to convert a second bedroom into a walk-in closet, an aspiring chef who needs a highly capable kitchen or a freelancer who needs a small office, fully wired with the latest tech, we can and have delivered when people need more than a cookie cutter condo.
The Fashionista
I have a penchant for shopping and a flair for style. I need natural light, plenty of custom storage and would prefer a large closet over an additional bedroom
The Chef
The kitchen is my domain and must be as exquisite and custom as the dishes I create. I need a large island, second sink, stainless steel everything and open to guests.
The Investor
I want the best value per square foot in Ottawa. I'd like the ability to change my unit layout to maximize my returns. A dollar saved is a dollar earned.
The Freelancer
By working from home I can save thousands on office rental fees. I need a second bedroom custom designed into a highly efficient workspace.
Need more space? Save up to $25,000 or more
Having the ability to customize your condo layout means you'll always get exactly the home you've been dreaming of when you purchase in one of our projects. But what if you need more space? Or a very specific size? Our custom design services don't stop at the four corners of a suite. For clients looking for something truly extraordinary, we can offer the opportunity to combine multiple units. Not only will you have the exclusive experience of having your suite custom tailored for you from the ground up but we will also discount your purchase by up to $25,000 for every unit you combine.
There is no limit to the number of units you can combine or the amount of money you can save. You can even combine units that are on different floors to create 2 storey lofts with cathedral ceilings. For those looking for the utmost in exclusivity, you can even choose to take an entire floor to yourself with a private elevator. We love the challenge of doing something extraordinary and can do it no matter how much space you need or the features you want.
How much does custom design cost?
For the majority of our clients, it doesn't cost a single thing. Our time, expertise, additional architectural drawings and designs are all 100% free. Moving, changing or relocating elements in your layout are all free services we include. The only time there is a cost to the client is when something is added, enlarged or if the proposed changes impact structural or mechanical systems..
Here is an example: A client would like to increase the size of their walk-in closet and have it connect through to the bathroom to create a beautiful ensuite. The designers time to help plan the changes, redesign the unit drawings and the builders time to construct the finished result are all free. Moving the closets walls and door are free as well but there would, however, be a small charge for the added door to the washroom.
The process is fun and easy and you're guaranteed to get the result you want no matter your budget.
Custom design will save you money
Renovations are expensive. Finally getting around to fixing all the things you don't like about your condo after you've moved in is an expensive way to solve the problem. Even simple things can cost thousands of dollars and dealing with the mess, time, and contractors aren't anyone's idea of a good time. Think about how much you'd have to pay to demolish walls and build new ones to create a larger walk-in closet like in the example above. And even if you are willing to spend the money, some things are just not possible after your home is built.
Having an opportunity to plan for all these things in advance just makes sense. It gives you the freedom to explore how incredible your new condo can be without the limitations and cost of making the changes after the fact.
We provide a service that we're very proud of
We're passionate about making beautiful custom condos accessible to everyone. Many people think that getting a condo perfectly designed for their needs and wants is too expensive or unrealistic. Perhaps they feel this is a service reserved only for the extremely wealthy. In the end, they may, unfortunately, settle for something that fails to meet all their needs. We're the only builder in Ottawa that is changing that trend and giving people an opportunity to get exactly what they want, with no exceptions.
If you have any additional questions about our custom design services feel free to contact us and we will be happy to answer your questions as best possible.